Dave Gutter – Simple Songs
Solo acoustic storyteller-styled performance
Thursday December 28, 2017 7:00 P.M.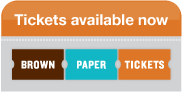 Benefit performance for the recent replacement and installation of St. Lawrence Arts wheelchair lift.
Gutter is best known for his work as front-man of Rustic Overtones, but is also widely known as a gifted lyricist, having written songs with David Bowie, Imogene Heap, Ray Lamontagne and many others. He will also be discussing songs he co-wrote for the latest Aaron Neville album, released last year. Get ready for a night of pure joy! Dave played for over 3 hrs straight in last years Simple Songs show! The musicianship, the songwriting and the stories were amazing! Help us raise the remaining $6,500 to pay for the $45,000 lift!