Kate Schrock and Glen DaCosta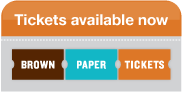 Acclaimed as one of the best US songwriters (Billboard Talent Net) Kate Schrock is also one of the vanguards of the DIY movement and has been releasing records in her trademark soulful blues - jazz - gospel- rock style for nearly 20 years. Her latest release is an acoustic rendering of back catalogue favorites. Her music has been featured on WCLZ, MPBM, WERU, WMPG as well as in film & television. She's worked alongside international greats such as Dave Rave (of Teenage Head), members of The Violent Femmes & has shared the stage with the likes of Mick Taylor of The Rolling Stones, Stephen Stills & Wayne Kramer of MC5.
kör is the most recent and most intimate album released from singer songwriter Kate Schrock. Recorded over 2 days in the infamous RCA Studio A in Nashville, with grammy winning engineer Steve Drown at the helm, kör plays like a travelogue of material from the last 20 years of Kate Schrock's career.

On Sat. May 9, Schrock will be joined by friend and fellow musician Glen DaCosta, ledgendary sax player and former member of Bob Marley and The Wailers.
***Please consider taking a moment to check out the following link HERE , Schrock is backing the much needed support of this family in need of reunification. Thanks so much!