Laurie Jones
Join us Saturday, June 17th at 7:00PM as Laurie Jones performs here at St. Lawrence Arts!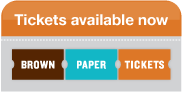 Having been dubbed, "the missing link between Dusty Springfield and Tom Petty", Jones take you on a confessional journey with just enough gritty rock to make for one fierce travel companion. Jones has paved her own path and has proven so by releasing her 5th record, BRIDGES, which has identified her, once again, as a songwriting force. She has been often compared to both Chrissie Hynde and Lucinda Williams for her lyrical wit and melodic sass. This comparison she humbly accepts.

On Bridges, Laurie is joined by core band members Arend Trent Thibodeau and Doug Hoyt. The record was engineered, mixed and co-produced by Hoyt at Sounds Like Music Studio in South Portland Maine. A cast of guest musicians contribute to the songs which results in a "fierce" compilation of some of Maine's best kept secrets and could be Jones' best work to date. The process was solidified by having the record mastered by Grammy winning Adam Ayan at Gateway Studios in Portland Maine.

Laurie Jones Band: Bridges, is a reminder that Jones is here to stay. She is backed by her rock solid band and armed with the full Jones musical punch she is known for.