Lynn Deeves and soul sisters Trina Hamlin and Colleen Sexton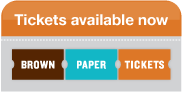 It's been 5 year since Maine songwriter Lynn Deeves and soul sisters Trina Hamlin and Colleen Sexton have merged their energies, offering up their special brand of "Joyful Noise." Prepare yourself to be immersed in blues, folk, gospel and rock grooves with guitars, piano, harmonica, percussion and soulful, 3-part harmonies with good humor, chemistry and loads of positive vibes! A wonderfully, nourishing way to connect with community, heart and laughter, during these difficult times...
Lynn Deeves cut her teeth on the New England rock circuit in the 1980's and 90's and has released 3 independent CD's of original songs, as well as being 1/3rd of "under the song tree Live!" with fellow Mainers Anni Clark and Dan Merrill. A multi-instrumentalist, Deeves has opened shows for Ferron, Cheryl Wheeler, Ellis Paul, America and many others...Portland Press Herald says "...5 star stage presence...this gals' got a set of pipes..."
Native Minnesotan, Trina Hamlin has been a guest on "Late Night with Conan O'Brien and her music has been featured on popular television shows on the WB, Lifetime, CBS, ABC and MTV. With a degree in professional music from Berklee College in Boston, she has written and co-produced 5 solo albums and performed at the Newport Folk Festival. Trina has shared stages with Taj Mahal, Charlie Musslewhite, John Hiatt and Rickie Lee Jones, to name a few.
Colleen Sexton's CD Greatest Find features guest appearances by brother Martin Sexton, Cliff Eberhardt, and Janis Ian. Sexton independently released Colleen Sexton LIVE (Crescent Records), a highly-acclaimed live recording illustrating her range, versatility and ability to connect with an audience. Colleen's debut CD, Step Outside, garnered two Boston Music Award nominations (1999), putting her among the elite of Boston songwriters.
When these three powerhouse performers join forces, fans are not only in for stellar musicianship/songwriting but, witty stage banter, ease of being and positivity which resonates long after the last chord is played...