Magic 8 Ball
Don't miss this amazing show! Friday, August 4, 2017 at 7:00 P.M.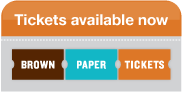 Join Magic 8 Ball members Ted DeMille, Ben Hunsberger, Chris Moore, and Chris Dombrowski, along with Rhode Island talent Dave Provost, for a special informal sharing of their own original compositions, and cover songs by the artists that shaped and informed their craft.
Ably backed by each other, each songwriter will play a song by an influential artist, followed by an original that shares a common theme or thread. Songs by Tom Waits, Greg Brown, Loudon Wainwright III, Joni Mitchell, Jackson Browne, and Bob Dylan will be shared in a living room atmosphere, plus quality original songs from some of New England's most talented songwriters. You'll also get to experience artist insights of the songs they love and the songs they wrote, and all the off the cuff banter that is a fixture at Magic 8 Ball performances. Expect great musicianship, inspired lead singing, and the spot-on harmonies fans have heard from these folks before. Not to be missed August 4th.